Sienna Store & Cafe located in Hindustan Park in South Kolkata is a house converted into a modern continental cafe and store. They say " Your vibe attracts your tribe ". This cafe completely justifies it. Vibe, ambiance, music, coffee, free WiFi, this cafe has it all. . It is a very picturesque place to be at, let alone eat at.
The decor has been designed intelligently.  When you enter the store you're immediately taken in by the clothes, bags, jewelry, cutlery on display.You cross this right into the cafe, done in the boho chic style, with chalk on blackboard menus, brick walls with mosaic decor and photo frames, hanging  lights and lamps.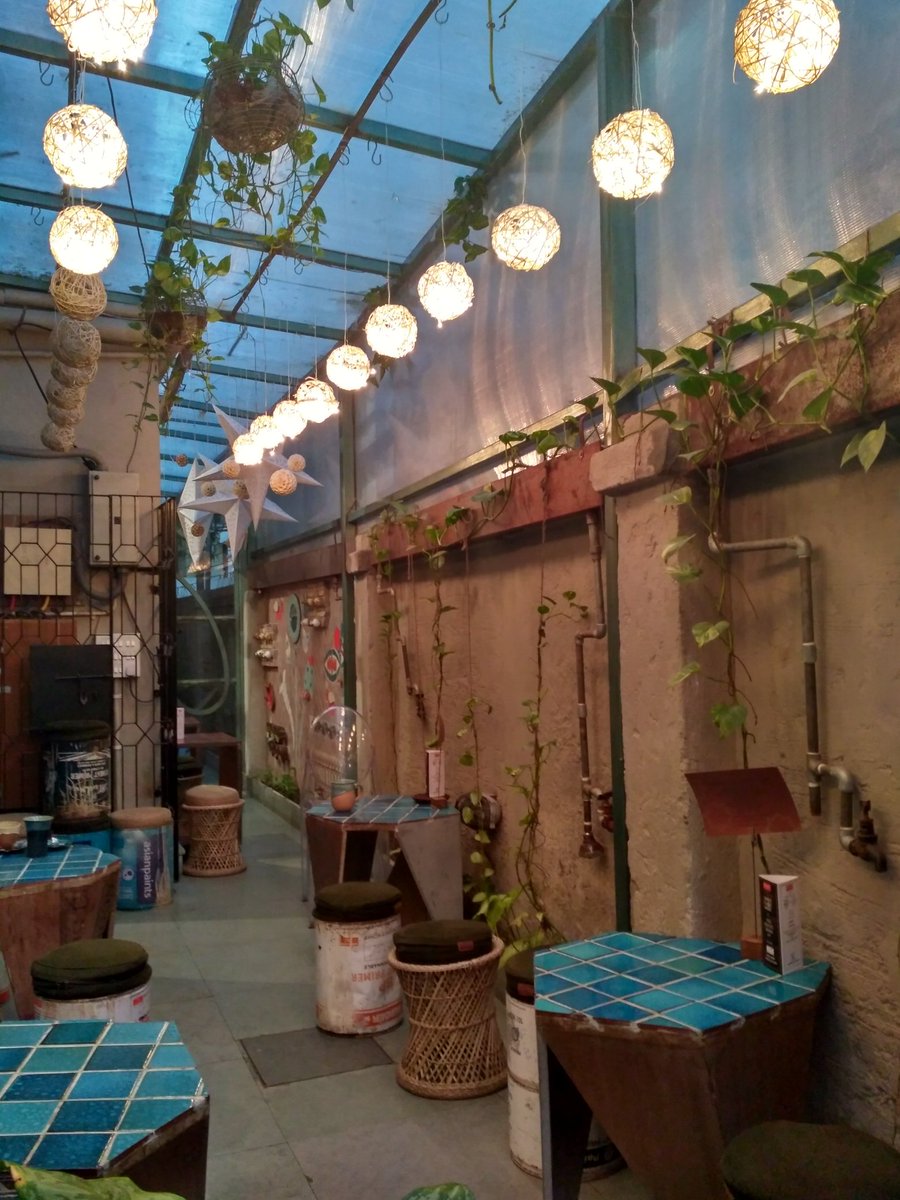 This cafe has all the healthy options when it comes to  food and drinks. Courteous staff and creative menu. All praises for this quaint little cafe !
What you must try (Food & drinks):
 Smoked Aubergine Whole wheat pizza wedges
fried chicken and salad
Pesto Cream Fetuccine Pasta with cherry tomato
Stuffed Capsicum
Chicken Sandwich
Tuna Sandwich
cake of the day
affogato
Almond financier with ice cream
strawberry smoothie
hot chocolate
cafe mocha
Cost for two : Rs.500
Location : 49/1, Hindustan Park, Kolkata 700029