Goa is that one place which is definitely there on every traveler's list. Not just Indians but also many tourists outside India look forward to Goa. The vibe, as they say, is so amazing that you feel young at heart and full of life.
Let us reveal to you guys, there's no such thing as on or off -season in Goa. Many people have said that monsoons are empty in Goa but we have a different story.
Things have changed and all for good. The most happening place is just perfect in monsoons, especially who are looking for some peace as well as fun.
Here are 7 Reasons why you should visit Goa in Monsoons:
1.It is cheap and you do not have to worry about your budget
If you get things at a much cheaper price, then why not? Well, monsoons are the time when hotels and restaurants treat you all special because it is supposedly an off-season there. Go jump in and feel like a VIP in the most budget friendly way.
2. FOOD
Any beach shacks or restaurants will serve you hot yummy food because the crowd is comparatively less during this period. Just imagine, the rains and the hot food, sounds like a plan right?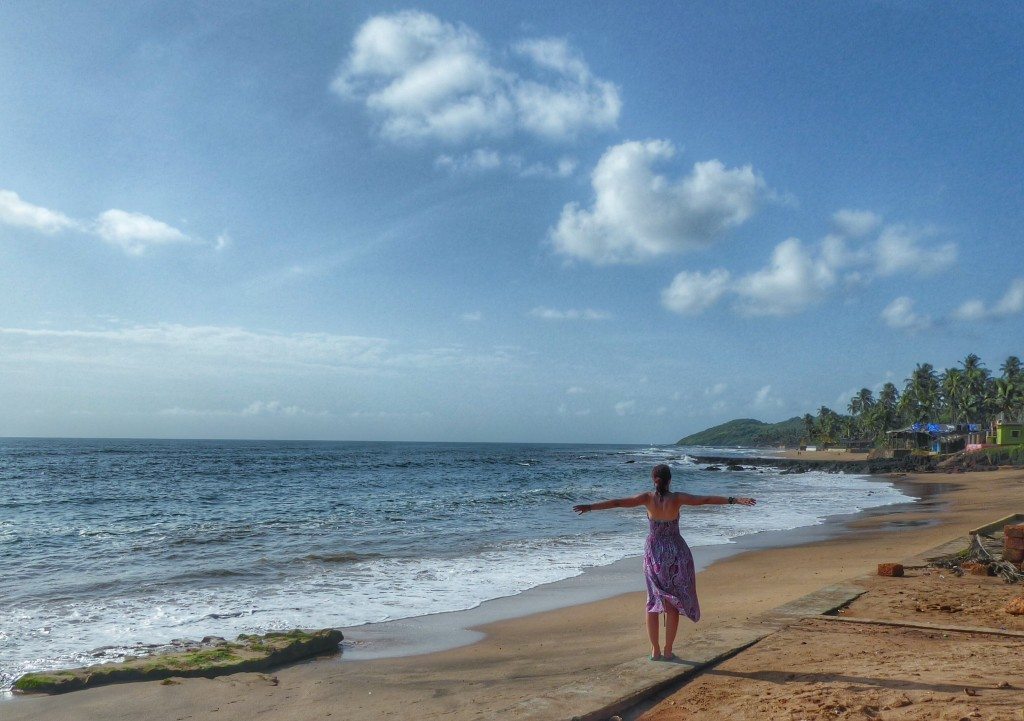 3. Less crowd, more peace
The crowd in Goa has become more and more pathetic with time. Too much of alcohol consumption and possible eve teasings are the constant fears when traveling during peak time in Goa. Well, in monsoon all you need to do is chill. The crowd is less, tolerable and much better.
4. Chilling with friends and boozing is different fun in Monsoons.
Rains are the ultimate time to have fun. Getting wet in the rain with friends near the beach and then having a booze party, this can't be missed at any cost.
5. Romance in the rain
Not just friends, for couples too, the rains are a perfect season. Goa is a naturally romantic place, rains just adds a little more magic.
6. The Beach looks amazing in the monsoon
The climate is pleasant, the black clouds and the beach waves tripling with water droplets. It is a sight to behold, who would want to miss this amazing view?