Shisha- Bar Stock Exchange located in Camac street , one of the best locations of Kolkata is a paradise for party lovers . As the name suggests this pub follows the concept of Bar Stock exchange where the price of a drink keeps fluctuating.It so happens that the price of a drink that is being ordered the most shoots up and the one with less demand, drops. For it's patrons, Shisha – BSE also has its own mobile application to view the prices ,available on google play store and IOS.
The ambiance is casual and quirky. Graffiti on the walls, high colorful chairs, soft lighting, brick effect and bottles hanging from the bar top. The DJ here knows how to get you dancing . Usually crowded during the weekends , when one thinks of party, one thinks of Shisha- BSE.
Every Thursday there is a night live performance by Abhishek choudhury . The Unplugged Bollywood  songs sung by him keeps the crowd intact on the floor and creates a groovy ambiance where the crowd starts singing with him. It's a mid week music therapy !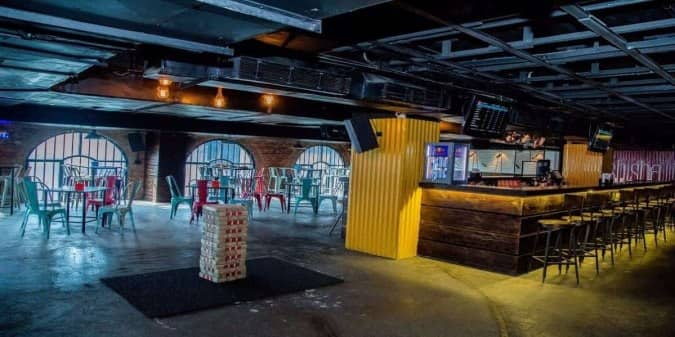 To keep the crowd entertained Shisha also hosts a  number of drinking games like Jenga, Think  Beer Pong, table drinking games like Shots and Ladder, Chess and Battleships.
Famous for it's LIT And variety of drinks, this place has a lot to offer to all the booze lovers !
Food You must Try : Nibbles ( chaknas are your best companion with booze ), Maggi bake (Something different), Peri Peri Potato Wedges(My personal favorite) and Dry Chilli Chicken ( For all the chicken lovers)
Location: 5th Floor, Westside Building, Block D, 22, Camac Street Area, Kolkata
Cost for two: Rs.2000 aaprox